You Belong Here: Artists Rediscovering Salford's Green Spaces is open at Salford Museum & Art Gallery from 15 July 2021 to 19 June 2022.

You can visit by dropping in, or book your free tickets in advance to help the Museum monitor visitor numbers. Please visit the main museum website for latest opening times and for the latest Covid-19 visitor guidance.

The Museum is free to attend, but donations are welcome.
---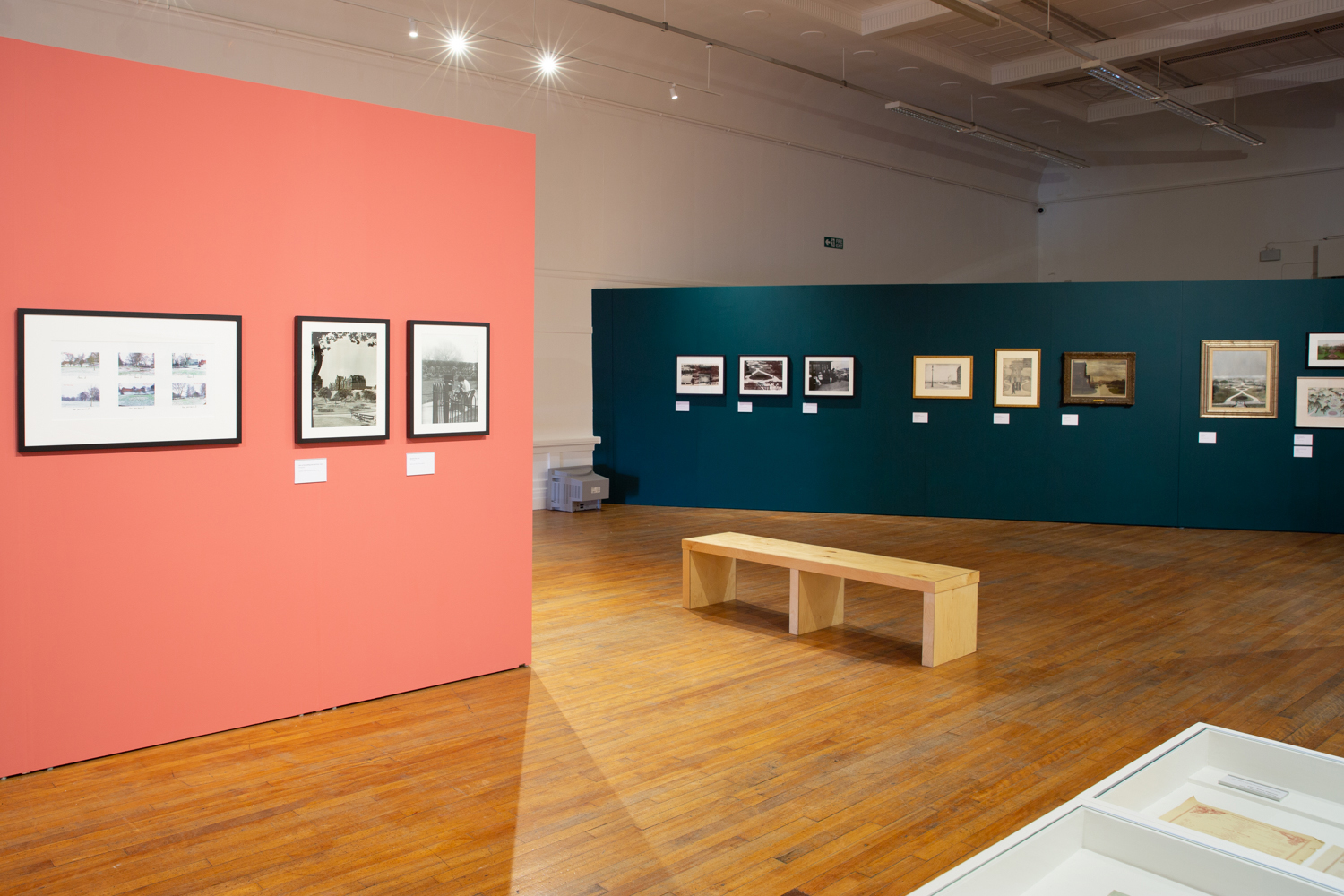 You Belong Here is part of Rediscovering Salford, a city-wide programme of events celebrating our parks and green spaces in 2021. The programme is initially inspired by the opening of RHS Garden Bridgewater, a 154-acre garden that has transformed the historic grounds of Worsley New Hall in Salford. Once a grand house with magnificent landscaped gardens, over the years it fell into disrepair, and like many of the old halls in Salford it was eventually demolished in the 1940s.
The reinvention of this site to a green space for the public – which opened in May 2021 – has encouraged us to look more closely at some of the parks, halls and green spaces in Salford, inviting artists to delve into the more unique, playful and sometimes ghostly stories surrounding the parks and 'lost' halls, and providing an opportunity to explore our collections at Salford Museum & Art Gallery and the University of Salford. This includes historic and contemporary paintings and drawings, prints, photographs, archive material and ephemera.
The exhibition You Belong Here: Artists Rediscovering Salford's Green Spaces presents five new commissions accompanied by artworks and archive materials we have discovered during our research. In some cases a particular 'lost' hall or park may have captured an artist's imagination; others have enjoyed exploring the wealth of green space Salford has to offer.
Peel Park has become an area of particular interest. Located at the centre of 'old' Salford and part of an emerging cultural quarter, the park and its surrounding area incorporate the University of Salford and Salford Museum & Art Gallery. The park, which opened in 1846 'for the enjoyment and recreation of the public', was one of the first public parks in the country and the first to be funded entirely by the people's subscription. We have taken this opportunity to highlight some of the artists who have depicted Peel Park over the years, including L.S. Lowry and Harold Riley. In Summer and Autumn, further commissions will be announced as part of the wider programme.
Salford is a surprisingly green city – last year being voted the 'greenest place to live in the UK' by the Centre for Thriving Places. We encourage you to explore and enjoy the city's beautiful green spaces, fascinating local history and exciting new artist commissions.
---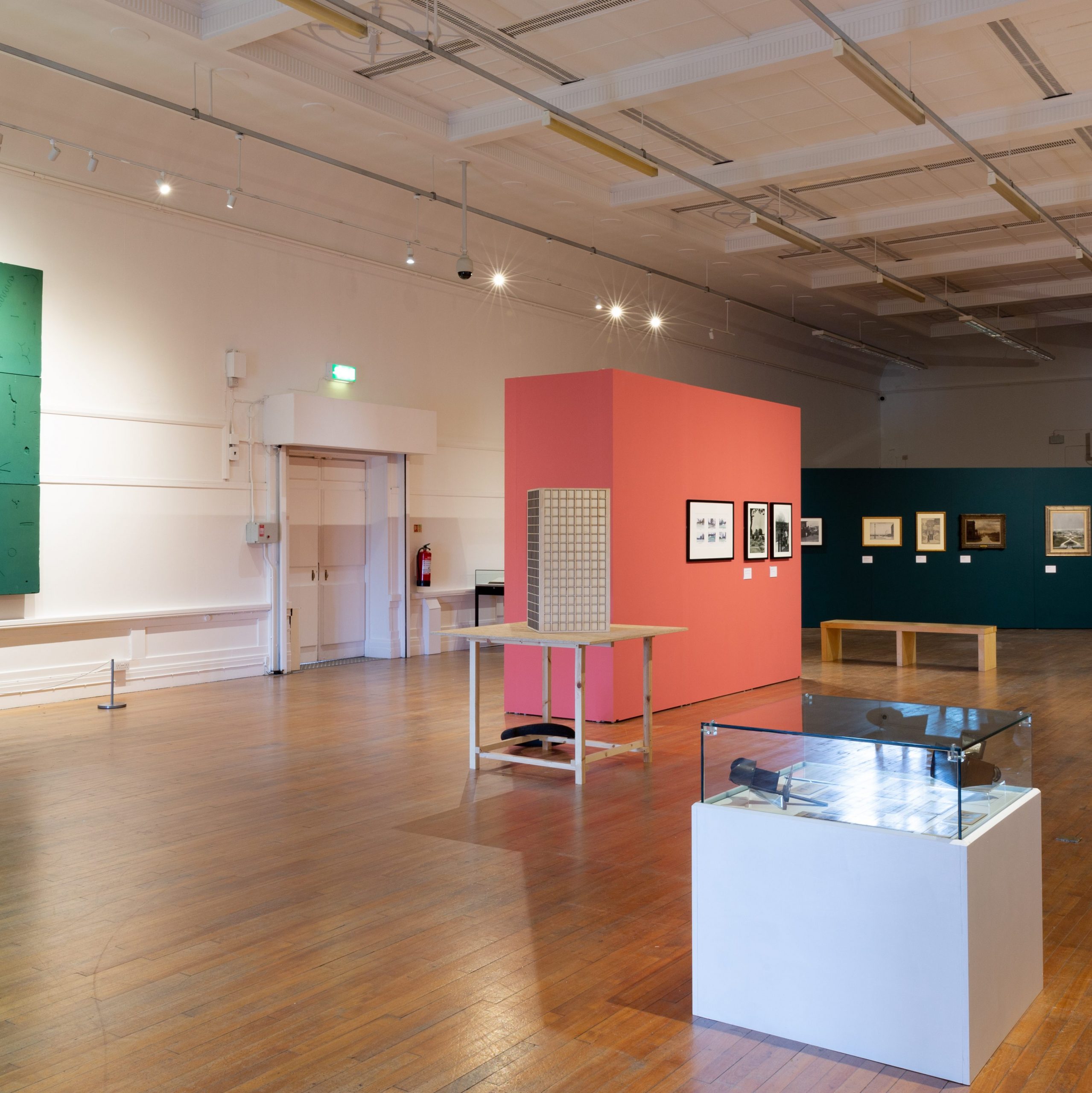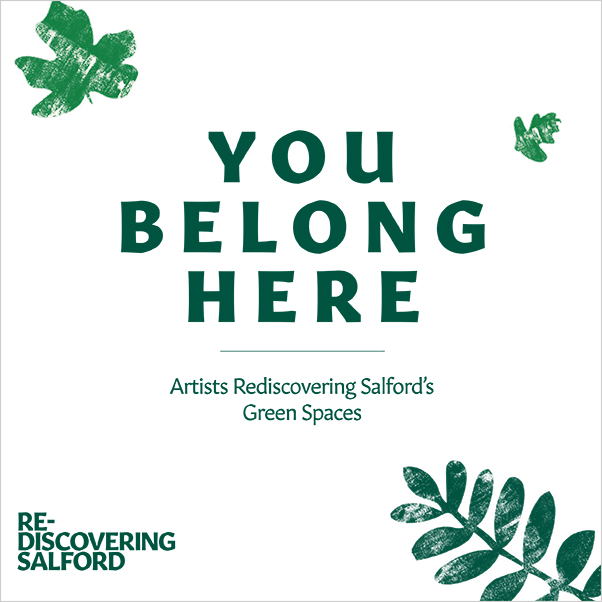 Exhibition Brochure
View the exhibition brochure online here. Find out more about the background of the project – and read new texts by writers in response to our artworks.
Texts by: Carole O'Reilly, Greg Thorpe, Morag Rose, Sara Jaspan, Nicholas Blincoe.
---
With thanks to artist Lizzie King for inspiring the exhibition's title 'You Belong Here', when discussing her work around public parks and public benches:
'The bench is an infrastructure that says, 'you belong here'. It roots the people to the place and gives us a way of connecting to the nature around us. The bench doesn't ask us to do anything, it just asks us to be.'